HIV Fight Advances With New Drug Cocktails, Fresh Vaccine Hopes
By Ben Hirschler
August 04, 2017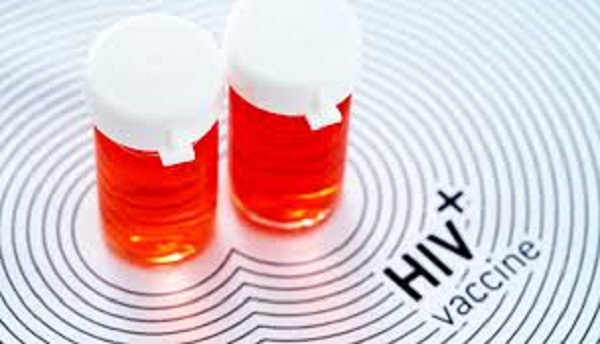 LONDON (Reuters) – Three decades after approval of the first-ever AIDS treatment, HIV medicine is seeing a new wave of innovation with scientists reporting positive data for improved drug cocktails and a novel experimental vaccine.
Adding to optimism is the success of pre-exposure prophylaxis (PrEP), as well as growing hopes for an eventual "functional" cure that may keep the virus at bay without drugs.
Researchers believe such advances are necessary to stay ahead of a virus that can all too often develop resistance to medicines, despite the use since 1996 of three- or four-drug combinations that mean HIV/AIDS is no longer a death sentence.
"New products are needed. The Achilles heel for us is drug resistance because the virus is incredibly quick to mutate," Linda-Gail Bekker, deputy director of the Desmond Tutu HIV Centre in South Africa, said.
Bekker is also president of the International AIDS Society, which organized the conference in Paris where the latest clinical results were presented.
The race for better and more convenient medicines has made HIV a rich battleground for drug companies such as Gilead Sciences and GlaxoSmithKline, which generate billions of dollars from modern therapies.
Both companies garnered fresh ammunition to boost their products in Paris.
New clinical data confirmed Gilead's new drug bictegravir, given with older antiretrovirals, was as good as GSK's established dolutegravir and had a similar side effect profile. Gilead filed the new cocktail for regulatory approval in June.
Both bictegravir and dolutegravir are integrase inhibitors, which have proved extremely effective at blocking HIV.
GSK, meanwhile, unveiled results of a 96-week study with a long-acting two-drug injection given every four or eight weeks using another integrase inhibitor, cabotegravir, that showed it worked as well – and perhaps better – than standard daily pills.
For GSK, two-drug cocktails represent the future of HIV treatment, especially for the growing number of older patients who are more vulnerable to side effects from taking multiple medicines.
It hopes to win approval for its first dual therapy – a tablet containing dolutegravir – later this year.
GSK's long-acting injection is further off but it offers an option for people who don't want daily pills, which some experts think might be 10 to 20 percent of the market. GSK also faces a rival in Merck and Co, which is working on an even longer-lasting drug that could one day be used as an implant.
David Redfern, chairman of GSK's majority-owned ViiV Healthcare HIV business, believes one thing is clear: competition is set to intensify.
"The battle will play through from next year, but we feel in a strong position to defend the franchise that we have built up," he told Reuters.
Gilead's clinical research head Andrew Cheng said the rival combinations were very comparable and there would now be a shift in treatment to the newer, more effective therapies.
VACCINE NEEDED
Ultimately, many experts believe a vaccine will be needed to shut down the threat from HIV, although decades of efforts to develop one have so far ended in disappointment.
Scientists are not giving up, however, and a new approach pioneered by Johnson and Johnson, working with U.S. government experts and others, is set to enter large Phase IIb trials later this year.
The decision to push ahead with a so-called prime-boost vaccine in a trial involving thousands of patients in Africa comes after promising data presented in Paris on Monday, showing the two-component shot generated a good immune response.
It also follows another large-scale trial already underway in Africa, which uses a modified version of a vaccine that showed a modest 31 percent reduction in infections in Thailand in 2009.
In both cases, researchers are looking for reductions in infection rates of at least 50 percent, and hopefully more.
With 36.7 million people around the world infected with HIV and more than half of them getting treatment that is expected to last for life, J and J Chief Scientific Officer Paul Stoffels sees parallel advances in drugs and vaccines as essential.
"We should not claim victory yet in HIV," he said. "The people who are infected today will need therapy for the next 30 to 50 years, so the science of treatment has to evolve – and the science of prevention has to evolve as well to stop the pool of patients growing."
Reuters Health Information © 2017
Cite this article: HIV Fight Advances With New Drug Cocktails, Fresh Vaccine Hopes – Medscape – Jul 24, 2017.